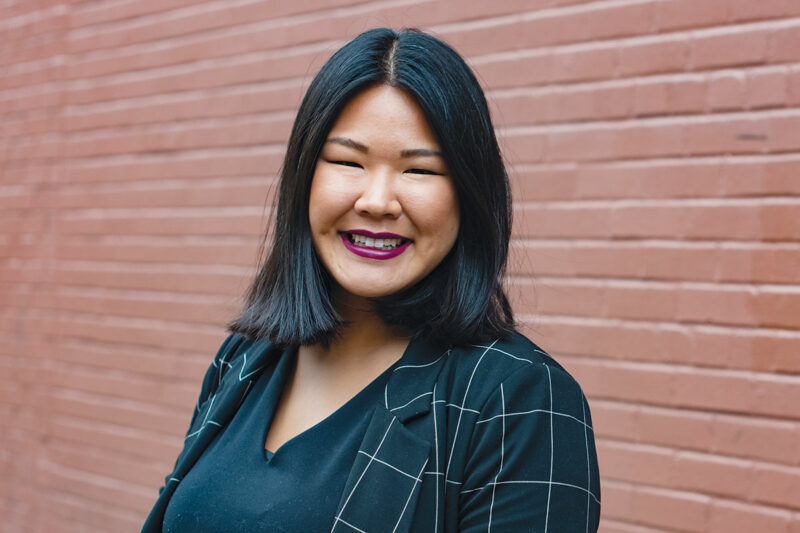 evermeulen@centrolegal.org
As the Interim Post Release Accompaniment Project Coordinator and Immigration Legal Assistant, Elaina works with detained immigrants seeking asylum and other forms of relief from deportation before the Immigration Courts and U.S. Citizenship & Immigration Services. Elaina additionally co-coordinates the Post Release Accompaniment Project to secure the release of eligible, detained immigrants on bond and parole.
Prior to her time at Centro Legal, Elaina was the Transgender Detention Release Specialist for the Santa Fe Dreamers Project, where she organized advocacy groups, service providers and community members nationally to create networks of support and sponsorship for transgender asylum seekers. Within this role, Elaina was responsible for directing on-the-ground legal accompaniment and services for the LGBTQIA+ exodus.
Elaina was a distinguished legal fellow at the Santa Fe Dreamers Project, where she was the primary support for immigration attorneys representing transgender asylum seekers. While there she participated in a LOP for detained immigrants, provided emergency on-the-ground support to separated families under the Trump Administration's Zero Tolerance policy with Annunciation House's Legal Program in El Paso, Texas.
Elaina graduated Cum Laude from Elon University, with a B.A. in International Studies, with a focus on Latin America. Post graduation, Elaina served as a Peace Corps Volunteer in Guatemala, where she worked with state-level counterparts to implement a national public health and education strategy, informing her perspective on the root causes and effects of immigration on communities, and interest in immigration justice.