Last summer, Ismael Gutierrez traveled to the Dominican Republic to work in a community service project. His inspiration to pursue the legal profession stemmed from the fact that he felt good when helping others. With the help of our program – Youth Law Academy – Ismael applied to, and was awarded, the Posse Scholarship to attend University of Puget Sound in Washington State.
Youth Law Academy helps first-generation and low-income Oakland students to become legal professionals and support them in accessing higher education.
Ismael's father passed away when he was three years old. The pain of his father's absence pressed him to find solace in his education, diving into into books and his extracurricular activities. Ismael is the first person in his family to pursue a college education. He is an honors student. He volunteers as a mentor and coach to younger children at the East Oakland Boxing Association.
His passion for mentoring resulted from his love of learning. Ismael eventually joined the Youth Law Academy (YLA) of Centro Legal de la Raza to learn more about careers in law in order to help people by giving back to his community.
"It is my love of learning combined with inheriting my mother's persistent work ethic"
Just few weeks ago, Ismael flew into Seattle, Washington to visit Puget Sound and meet his cohort of Posse Scholars. As someone who wants to pursue law school and loves to read, Ismael is happy to major in Philosophy.
The Youth Law Academy is proud of Ismael's achievements inside and outside the classroom. Ismael plans on attending law school to become a public defender to make sure that people have a fair day in court. We at Youth Law Academy are excited to see where Ismael's academic journey will take him.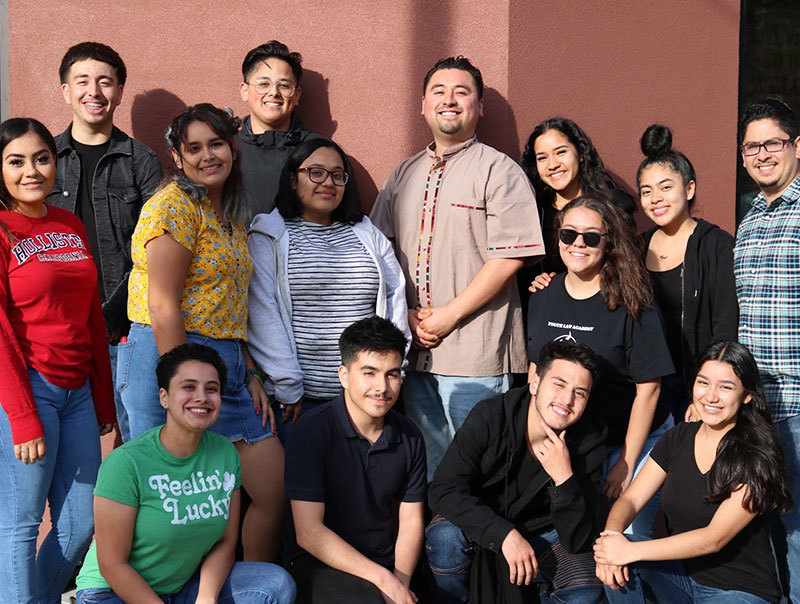 Youth Law Academy Class of 2019 Cohort, May 2019
Become a YLA Attorney Mentor: https://www.centrolegal.org/clerkships-fellowships/
Host a YLA Field Trip to your Law Firm – please contact the YLA Program Director, Raymundo Jacquez III at rjacquez@centrolegal.org.
To support more about the work of Centro Legal or support Youth Law Academy leaders like Ismael, donate here to help fund LSAT preparatory courses.
Author: Raymundo Jacquez, Program Director for Youth Law Academy