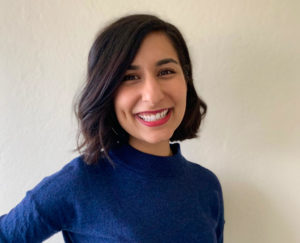 Nirali is a Tenants' Rights Legal Fellow at Centro Legal de La Raza, where she assists low-income tenants facing evictions, unlawful rent increases, uninhabitable conditions and harassment.
Nirali attended Berkeley Law School where she focused on racial justice work. She was a Housing Clinical Student and Tenants' Rights Workshop Leader at East Bay Community Law Center, and assisted in the representation of a client on death row in the South through Berkeley Law's Death Penalty Clinic.
Nirali was also an Economic Justice Law Clerk at Bay Area Legal Aid, a Fair Housing Tester at Asian Law Caucus, and a Coblentz Civil Rights Fellow at the Haas Institute for a Fair and Inclusive Society. In 2019 Nirali was the recipient of Berkeley Law's annual Sax Prize for Clinical Advocacy.
Prior to starting law school Nirali received her bachelor's degree in political science and environmental studies from the University of California, Los Angeles, and worked as a Legal Assistant at ACLU National's Racial Justice Project.