Did you know Latinos and African Americans represent roughly 45% of California's population, yet make up less than 9% of its lawyers. Centro Legal de la Raza's Youth Law Academy (YLA) is our initiative to address this disparity by supporting Latino, African American, and other students of color and underrepresented students in pursuing a career in the legal profession. We are proud to announce that this year three YLA Alumni have been accepted into law school and will join the Class of 2024.  
A huge shoutout to YLA Alumni Cecilia Almaraz, Brenda Quintanilla, and Rocio Hernandez who have been accepted into Law School this fall. Cecilia and Brenda share their journey in accomplishing this achievement below.
To support the Youth Law Academy, make a donation to centrolegal.org/donate.
Cecilia Almaraz
Berkeley Law, Class of 2024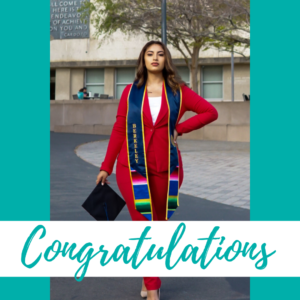 "The support I received from YLA as a participating student and alumna demystified the law school application process. Being exposed to careers in the legal field as a high school student planted a seed in my mind that came into fruition as I embarked on my journey at UC Berkeley undergrad. The summer before my sophomore year at Cal, Raymundo set me up with an internship at Boxer & Gerson where I was able to shadow Maria Sager. My time with Maria reaffirmed my own potential and passion for pursuing law. At the end of the internship, Raymundo helped me sketch a two year master plan that would serve as guidance for me to formulate a competitive application for law schools. These two years included highlights such as working at the East Bay Community Law Center as both a legal receptionist and legal assistant in the immigration unit, interning at Centro Legal as a member of the immigration team, and participating in the Diversity Legal Pipeline program. 
The last leg of my master plan was impacted by the unanticipated global pandemic. Without the support from Raymundo, my mentor Tshilumba Kabongo, and my best friend Breanna, I would not have applied to law schools in this past cycle. I would like to thank the aforementioned for helping me recognize my potential, aid in the formulation of my application, and for supporting me emotionally. Once the acceptances began rolling in, I could not help but allow myself to feel an immense sense of pride. After lots of deliberation, I am absolutely proud to be attending Berkeley Law in the Fall where I will continue my record of working in public interest law. I hope to one day provide accessible legal services to communities in the Bay Area, specifically Spanish-speaking and low-income communities." 
Brenda Quintanilla
UC Davis School of Law, Class of 2024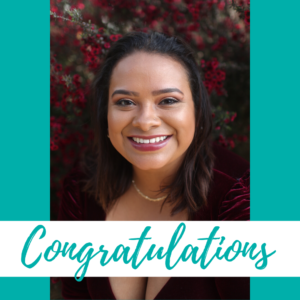 "I initially applied to law school last year and was not admitted into any schools. When I received my first acceptance this cycle, I felt an overwhelming sense of joy, gratitude, and relief. All I needed was one ticket to law school. And I got it. Not just one, but six. Getting to pursue my legal education means that my family and community will have access to someone that can help them navigate our complex legal systems and advocate for them. I will be attending UC Davis School of Law this fall.
I am grateful for my family and friends for always believing in me and standing by me through all my defeats and successes throughout this process. I am also grateful for mentors like Raymundo Jacquez, professors, and legal professionals for guiding me through LSAT studying and drafting of my law school application materials, as well as for the words of encouragement they provided. YLA is where my commitment to the legal profession began. As a student, I commuted from Richmond to Oakland via BART for three years. However, YLA felt like a doorway for my journey ahead to becoming a lawyer and I wanted to soak in all the knowledge I possibly could. Furthermore, I made great friends and created solid relationships with staff that I now see as mentors. In particular, I would like to give a huge thank you to Raymundo. He has supported me in my pursuit of a law degree since I was a YLA student and I am extremely excited to soon be a student at his alma mater. 
A piece of advice that I want to give other YLA alumni pursuing law is to persevere, always. You will experience setbacks, you will doubt yourself, you will struggle, but if this is a dream of yours, then you must do everything you possibly can to overcome all of those obstacles. Surround yourself with a solid support system and with people going through the same journey as you. Having a strong community makes this process a lot easier. What I would tell my community (as did Cesar Chavez) is: si se puede!"