Community Champion Award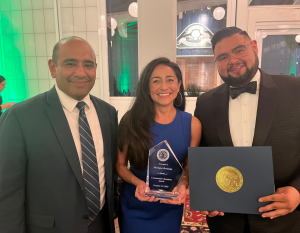 Earlier this month our Executive Director Monique Berlanga was awarded the "Community Champion Award" by the East Bay La Raza Lawyers Association, at their Judicial Excellence & Scholarship Gala. This award is presented to a member belonging to the legal profession who champions justice in their community. In her speech Monique discussed her story, Centro Legal's past, and highlights from this last year, including Centro Legal's Youth Law Academy Program and the creation of Alameda County's Eviction Moratorium.
Keker, Van Nest & Peters Board Sponsored Panel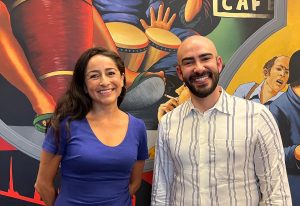 Last Thursday Monique was invited by our amazing board member Luis Hoyos, to speak at Keker, Van Nest & Peters in san Fransisco. They discussed Centro Legal's approach to activist lawyering, future partnerships, successes from this last year and more! To read about some of the highlights from the panel discussion head over to our Twitter page for the live updates from the day.