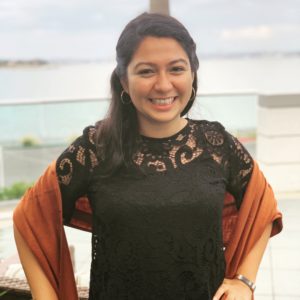 Angela Yahaira Breining is a recent graduate of UC Davis School of Law. While in law school she participated in the Workers' Rights Clinic both as a Student Counselor and  as a Student Director. In the Workers' Rights Clinic Angela represented low wage workers in wage and hour claims as well as workplace discrimination claims. In addition, Angela  participated in the Immigration Law Clinic where she worked on immigration appeals  in the Ninth Circuit for detained immigrants. Angela also served as the Co-Chair for La Raza Law Student Association and was a founding Board Member for the First-Generation Law Students Advocates.
Prior to law school Angela worked at California Rural Legal Assistance as a Community Worker assisting farm workers in employment and housing issues. She attended CSU Chico where she double majored in Latin American Studies and Legal Studies.
Angela is a Skadden Fellow for Centro Legal de la Raza in the Worker's Rights Program.  As a Skadden Fellow, Angela will provide mobile legal clinics to immigrant and low-wage workers in the Northern Sacramento Valley, which encompasses Sutter, Yuba, Colusa, and Butte Counties. Through this project, Angela will fill a critical gap to meet the legal needs of workers in this area as well as extend Centro Legal's services to more remote areas.