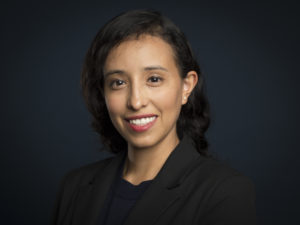 Karina Mora is a recent graduate of Berkeley Law. While at Berkeley, she participated in EBCLC's Housing Clinic and Consumer Justice Clinic. In the Housing Clinic, she focused on representing clients in settlement conferences at the Hayward Superior Court.
In the Consumer Justice Clinic, Karina worked on a number of issues such as student debt counseling, identity fraud, credit score reporting, and consumer debt collection. Karina served as Membership co-chair for Women of Berkeley Law, and as Senior Executive Editor for the Berkeley Journal of Employment and Labor Law.
Karina has a B.A in Political Science and English from UCLA and a Masters in English Literature from the University of Chicago. In her free time she enjoys cycling, pottery and cooking. She recently completed the Sea Otter Classic in Monterey, which she greatly enjoyed.
She looks forward to working with our Tenants' Rights team to keep our community in their homes.