Justice for Our Clients!
Last week, local news station KTVU released a report titled "Powerless in Prison, Surviving Sex Abuse" following their 8-month investigation into the repeated acts of sexual abuse committed by prison staff against people incarcerated at Federal Correctional Institution (FCI) Dublin, a low-security women's prison located in Alameda County. The report highlights that while the abuse is now out in the open, survivors continue to struggle with receiving appropriate resources and accessing justice following their traumatic experiences at FCI Dublin. Centro Legal has been working closely with survivors to help get them the resources and justice that they deserve.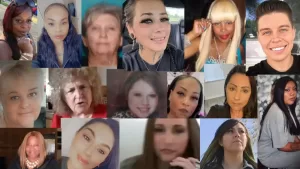 Centro Legal's Supervising Attorney Susan Beaty was interviewed as part of the special, to provide insight into how FCI Dublin would silence incarcerated people trying to speak out against the abuse being committed. In addition to this, Susan mentions the extra steps that were taken to intimidate immigrants incarcerated at FCI Dublin, sharing that immigrant women were targeted by prison staff because staff assumed the women would be deported after their sentences were served.
Yesterday, in a secondary interview, KTVU spoke to Centro Legal's Senior Paralegal, Deyci Carrillo Lopez, to discuss solutions to be taken at FCI Dublin, in light of the evidence proving sexual misconduct. In the interview Deyci outlined Centro Legal's goals of providing and expanding resources to currently incarcerated people dealing with sexual trauma, protecting immigrant survivors from deportation after their sentences are completed, barring and removing guilty parties from holding positions of power again, and finally, providing adequate resources for survivors who have experienced sexual abuse at the hands of staff working at FCI Dublin. 
To read more about this investigation and to hear testimonies from current survivors click here.